*Take me out to the balllllllgame...*
Ahem.
Anywho! this past Sunday I was lucky enough to go to a
winning Tiger's game
. We had half off ticket vouchers from my dad's work, it wasn't raining, and the Tig's had been killing the Twins in the series, so we decided to go.
I'm so glad we did, because it turned out to be just the perfect day. The game started at 1:05p, but we got a bit of a late start cuz we had to take
Woodward
and not the highway, which was closed for MI's perpetual construction. We stocked up on salted peanuts from vendors outside Comerica Park, where they're only $1/bag and *not* $4.50... On the walk to the stadium from the parking lot, we passed a few Detroit notables:
Hockeytown Cafe
,
the Fox Theatre
, and the
Wyland whale mural on Broderick Tower
.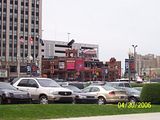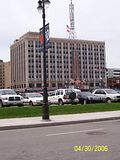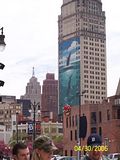 We also walked by the beautiful, historical
St. John's Episcopal Church
. Detroit has dozens and dozens of striking cathedrals, and even in the worst parts of the city they are usually well kept up. St. John's is one of the most well known, for both it's central location and age.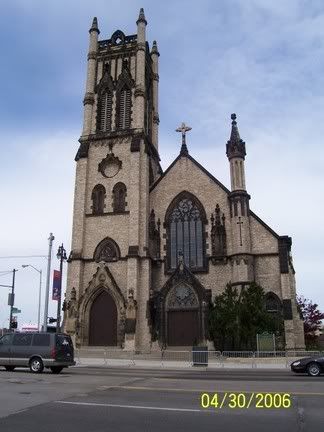 We took some pictures outside the stadium: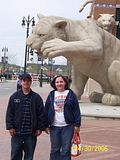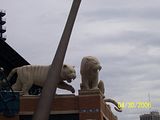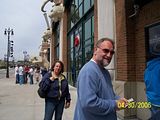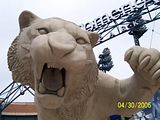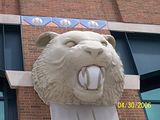 And some inside, too: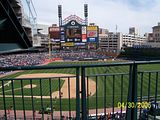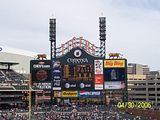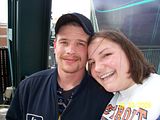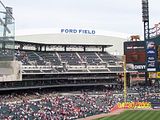 The Tigers ended up winning, 6-0, to sweep the game and the series. The weather couldn't have been nicer, it was sunny and warm with a nice breeze. It was nice to be downtown, too... The city is slowly coming back around. It is really nice to see abandoned buildings being dozed, and even better, restored. There's a demand for nice housing that is finally being filled - and I'm not talking nice projects, I'm talking 500K lofts. They're actually building a Starbucks on downtown Woodward!