Some things to show off
Well, today I found Chelle's yummy box of yarn that really came yesterday... It was hiding in between my screen and storm doors, and I never even thought to look there. Needless to say, I felt like a big jackass for not finding it earlier, and hopefully I will have a pic of it to share soon.
I've pampered myself all day today - started out by getting my nails filled and repainted a cute Barbie pink, then I dyed and trimmed about 4in off my hair! It looks cute this darker color, and I used L'oreal Shades dye, which washes out after about 2.5 months so there are no roots! YAY!
And finally, I got back a roll of film that was mostly blurry but did have a few successful shots, so I'll show them to you...
This one here is of the throw I made for Kris's mom, out of LB Wool-Ease.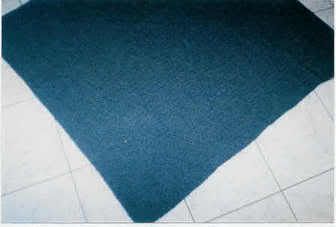 and this one is the ripple blanket I made for Nick, Kris's brother, and his girlfriend, Ashley. Made out of RH and Mainstays with 9mm hook.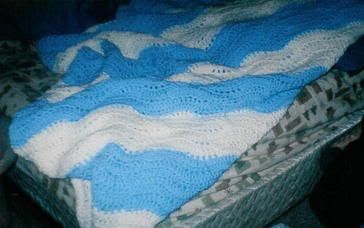 and this is the old lady hat I made myself with yarn I got with a GC... used the "boyfriend hat" pattern from Cozy Crochet modified a bit for a thicker yarn, with a J hook, took exactly 1 skein to make. It's soo soo warm and cozy, makes up for it's dorkiness.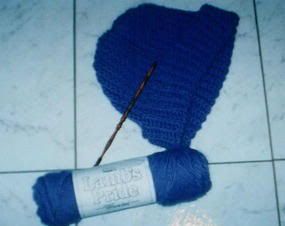 Have a good day, all.