Pictures! Finally!
I broke down and took my camera card to CVS to run off some prints tonight. So, I actually have some pictures to share!! I don't want to use them all up at once, so I'm gonna reveal a few at a time, LOL, to keep things more interesting...
Here's my finished Amore poncho, modeled on my rocking chair: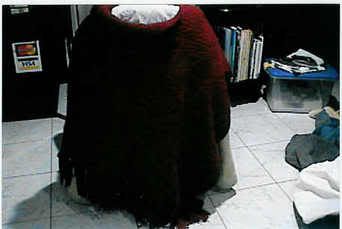 And here's my doggy, Mikey, on the stadium blanket I made for Lauren: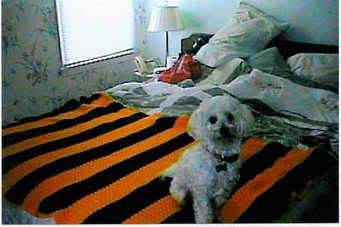 The blanket is made in her varsity soccer colors, gold and navy blue. Here's a close up of the stripes: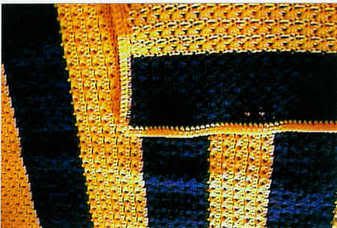 And here's a closer up of the nasty gold color and stitch I used: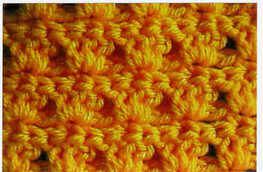 The stitch is from
Jan Eaton's 200 Block
book, I believe it was called the "bluebell block" or something like that. I used Bernat SS yarn and an H hook.
We have had almost a foot of snow today! Kris has been plowing nonstop for almost 17 hours now, and still has several more to go. Hopefully I will have pictures tomorrow - it was snowing too hard to take one today! I've been crocheting like a fiend, and started/nearly finished a poncho for me mum. It's out of LB Homespun, and will be so perfect for a freezing day like this one...
I'm off for now...